Make sure you click the button below so you can find other great blogs!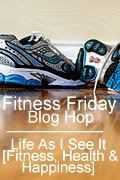 Breakfast shakes made with blueberries and yogurt are a healthy way to start the day. In this refreshing smoothie, yogurt provides protein as well as calcium and B vitamins. Blueberries rank third as a natural source of antioxidants after prunes and raisins.
Blueberry Breakfast Shake
Makes two 8-ounce servings.
Ingredients
1/2 cup blueberries, picked over and rinsed
1/2 cup low-fat vanilla yogurt
1/2 cup skim milk
2 tablespoons honey
5 ice cubes
Directions
Place all ingredients in the jar of a blender, and process until smooth. Serve immediately in tall glasses.
Recipe from MarthaStewart.com